MOVIES WITH A MESSAGE
(YES, EVEN THE ROMANTIC ONES :))
CONGRATULATIONS SPIKE LEE & AVA DUVERNAY!
(Click on Images to see more of their films)
DID YOU ALL KNOW THAT SPIKE LEE HAS A FILM COMING OUT CALLED THE SWEET BLOOD OF JESUS?
IT'S A ROMANTIC COMEDY HORROR FLICK THAT WAS INDEPENDENTLY FUNDED THROUGH
KICKSTARTER. CHECK OUT HIS SITE TOO WHEN YOU GET A CHANCE BECAUSE THERE WERE SOME
REALLY GREAT TITLES THAT I MISSED BUT THEY LOOK REALLY GOOD.
THERE IS ALSO A MOVIE COMING OUT ABOUT DR. KING AND THE 1965 SELMA TO MONTGOMERY
VOTING MARCHES, CALLED SELMA. IT IS COWRITTEN AND DIRECTED BY AVA
DUVERNAY. SHE HAS SOME FILM SHORTS ON HER WEBSITE THAT ARE NOTHING SHORT OF EXQUISITE! CLICK ON HER PIC BELOW TO CHECK THEM OUT.
AWESOME FAMILY NIGHT
BIOGRAPHICAL DRAMAS
FAMILY NIGHT DRAMAS
SELMA (NOT SURE ABOUT RATING)
GET ON UP ((?)
(THE JAMES BROWN STORY)
AMISTAD
TEN THOUSAND BLACK MEN NAMED GEORGE
ROOTS
QUEEN
MAMA FLORA'S FAMILY (Historical Fiction)
SHAKA ZULU
THE RUBY BRIDGES STORY
THE BEN CARSON STORY
THE ROSA PARKS STORY
MALCOLM X (PG-13)
REMEMBER THE TITANS (PG)
BRIAN'S SONG
LEAN ON ME
STAND AND DELIVER
FREEDOM WRITERS
MONA LISA SMILE (PG-13)
THE TUSKEGEEE AIRMEN
RED TAILS (PG-13)
A WOMAN CALLED MOSES
MS. EVERETT'S BOYS
WILMA
THE GABBY DOUGLAS STORY
GANDHI
THE WAY OF THE PEACEFUL WARRIOR (THE STORY OF DAN MILLMAN)
SELMA, LORD SELMA
THE GREAT DEBATORS (PG-13)
LADY SINGS THE BLUES
A WOMAN CALLED MOSES
RUDY (PG)
42 (PG-13)
NORMA RAE
THE TEMPTATIONS
THE RYAN WHITE STORY
MORE GREAT BIO-DRAMAS
GET ON THE BUS RATING (R)
GET ON UP RATING (PG-13
ERIN BROCKOVICH (R) FOR LANGUAGE
THE SAPPHIRES (PG-13)
MIRACLE AT ST. ANA
HOTEL RWANDA (PG-13)
GET ON UP (PG-13)
12 YEARS A SLAVE (R)
ALI (R)
RAY (PG-13)
THE HURRICANE (R)
SELMA
SCHINDLER'S LIST
THE PIANIST
THE LORRETTA CLAIBORN STORY
AMERICAN VIOLET
DOCUMENTARIES
BEFORE THEY DIE! ( A DOCUMENTARY CHRONICLING THE TULSA RACE RIOT & BENEFITING ITS SURVIVORS)
WHEN THE LEVIES BROKE BY SPIKE LEE
EYES ON THE PRIZE
HIDDEN COLORS AFRICAN SCHOLAR COMPILATION
THE AFRICAN ORIGINS OF CHRISTIANITY ASHRA KWESI
POST TRAUMATIC SLAVE SYNDROME BY DR. JOY DEGRUY LEARY
AFRICAN PRESENCE IN ASIA BY RUNOKO RASHIDI
MAMA AFRICA (ON MIRIAM MAKEBA)
MUSIC IS MY WEAPON ( DOCUMENTARY ON FELA KUTI)
ZEITGEIST
IT'S A SECRET
TULSA OKLAHOMA
FOOD INC.
FORKS OVER KNIVES
FAT SICK AND NEARLY DEAD
THE GERSEN MIRACLE
PRAYING WITH LIOR

DRAMAS
GREAT FICTIONAL FAMILY MOVIES
IF YOU PULL UP THE FILMOGRAPHY OF SYDNEY POITIER, CICELY TYSON, BILL COSBY, HILL HARPER and JOURNEE SMOLLETT-BELL YOU'LL FIND GEMS
AKILAH AND THE BEE
DRUMLINE
STORMY WEATHER
HOOVER PARK (I DON'T KNOW THE RATING , BUT IT SEEMS PG-13)
PARK DAY
THE BUTLER (PG-13)
CROOKLYN (PG-13)
BELLE (PG)
SANKOFA
DRUMLINE
CHRISTMAS ANGEL
LET IT SHINE
JUMP IN
SOMEBODY'S CHILD
THE LETTER WRITER
PAY IT FORWARD
SOUNDER
THE FIVE HEARTBEATS
KITE RUNNER (PG-13)
THE WOMEN OF BREWSTER PLACE
TO SIR ,WITH LOVE
A WARM DECEMBER
THE LAST BRICKMAKER IN AMERICA
THE PIANO LESSON
FIREPROOF (PG)
NO GREATER LOVE (PG)
COURAGEOUS
FACING THE GIANTS
GRACE CARD
AMAZING GRACE
WHALE RIDER (PG-13)
THE GOOD SUMERITAN
HEAVEN IS FOR REAL
SOMEBODY'S CHILD
THE BOY IN THE RED STRIPPED PAJAMAS (PG-13)
MISS JANE PITMAN
GOOD DEEDS (PG-13)
GREAT FICTIONAL DRAMAS
THE COLOR PURPLE (PG-13)
PARIAH
TYLER PERRY'S FAMILY REUNION
DADDY'S LITTLE GIRLS
NOTE TO SELF
THE WOMEN OF BREWSTER PLACE
THE COLOR PURPLE
CLAUDINE
LUV
AMERICAN SON
SHE HATE ME
THIS IS NOT A TEST
THE SECRET LIFE OF BEES
THE VISIT
BREAKING MAN
RED HOOK SUMMER
TRIUMPH OF THE HEART
N-SECURE
LOVELY & AMAZING
THE PURSUIT OF HAPPYNESS
ALL THE INVISIBLE CHILDREN
TREMBLING BEFORE GOD
BELOVED (R)
DAUGHTERS OF THE DUST
WOMAN THOUGH ART LOOSED (BOTH OF THEM ARE GOOD BUT I THINK I LIKE THE SECOND ONE EVEN MORE)
AFTER THE WEDDING (DANISH DRAMA)
HOME AGAIN (ABOUT DEPORTEES IN JAMAICA)
THE HELP
GRAN TORINO (R)
STEEL MAGNOLIAS (THE ONE WITH SALLY FIELDS & THE ONE WITH QUEEN LATEEFAH ARE GOOD)
CALL ME CRAZY
A RAISIN IN THE SUN
STORMY WEATHER
LACKAWANNA BLUES (PG-13)
FOR COLORED GIRLS
ALL ABOUT YOU
ALL ABOUT US
SOUL FOOD
YELLING TO THE SKY
SKIN
LUCKY
A BEAUTIFUL SOUL
BROWN SUGAR
THE STONING OF SORAYA M.
THE RIVER NIGER
LESSON BEFORE DYING
ENEMY OF THE STATE
DANCING IN SEPTEMBER
BAMBOOZLED
DJANGO
THE NORMAL HEART
SOPHIE'S CHOICE
POSSEE
GOOD WILL HUNTING
PATCH ADAMS
TRIUMPH OF THE HEART
ENOUGH
YENTL
ANIMATION
CONGRATULATIONS TO ROD BROWN FOR BOTH OF HIS COMIC BOOK SERIES!
PROTECTORS OF THE NATIVE ORDER WHICH TAKES PLACE IN
UMOJA CITY & MWANZO WHICH TAKES PLACE IN AFRICA.
THESE BRILLIANTLY WRITTEN AND ILLUSTRATED COMIC BOOKS ARE AVAILABLE IN HARD COPY AND DIGITAL DOWNLOAD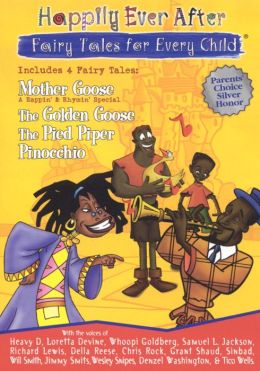 WATCH BEFORE YOU LET THE CHILDREN SEE IT TO DECIDE IF YOU THINK IT'S APPROPRIATE PLEASE)
HAPPILY EVER AFTER ; FAIRY TALES FOR EVER CHILD
(Voices of: Heavy D,Loretta Divine, Whoopi Goldberg, Samuel Jackson. Richard Lewis, Della Reese, Chris Rock, Grant Shaud, Sinbad, Will Smith, Wesley Snipes, Denzel Washington, & Tico Wells)
THE LION KING (THIS WAS A SERIES OF FILMS)
LIL BILL SERIES
FAT ALBERT
THE BEE MOVIE
ANTZ
THE MAGIC SCHOOL BUS SERIES
SESAME STREET
GOODNIGHT MOON (ON VIDEO)
THE CHILDREN'S GARDEN BOOK OR POETRY
PEOPLE
BABY SIGN TIME & ANYTHING IN THE SIGN TIME SERIES
TEEN AND OLDER ANIMATION
KIRIKOU & THE SORCERESS (ANIMTION BUT MAY NOT BE APPROPRIATE FOR CHILDREN)
THE BOONDOCKS (ANIMATION BUT NOT APPROPRIATE FOR CHILDREN)
BLACK PANTHER ( A MARVEL COMIC SERIES) PROTECTORS OF THE NATIVE ORDER (DIGITAL COMIC BOOK THIS BOOK IS FOR TEENS+)
DRAMEDY
IMAGINE THAT
PEEPLES
THE BIG GREEN
ARE WE THERE YET
BEAUTY SHOP
BARBER SHOP
DO THE RIGHT THING
THE HOT FLASHES
DADDY DAYCARE
HITCH
LAST HOLIDAY
HARLEM NIGHTS
WHAT TO EXPECT WHEN YOU'RE EXPECTING
A GOOD DAY TO BE BLACK & SEXY
THE SEAT FILLER
LOVING JEZEBEL
PHAT GIRLZ
THE FIGHTING TEMPTATIONS
I'M GONNA GET YOU SUCKA
BROTHER FROM ANOTHER PLANET
SINBAD WHERE YOU BEEN?